Guess what came in the mail....
That's right!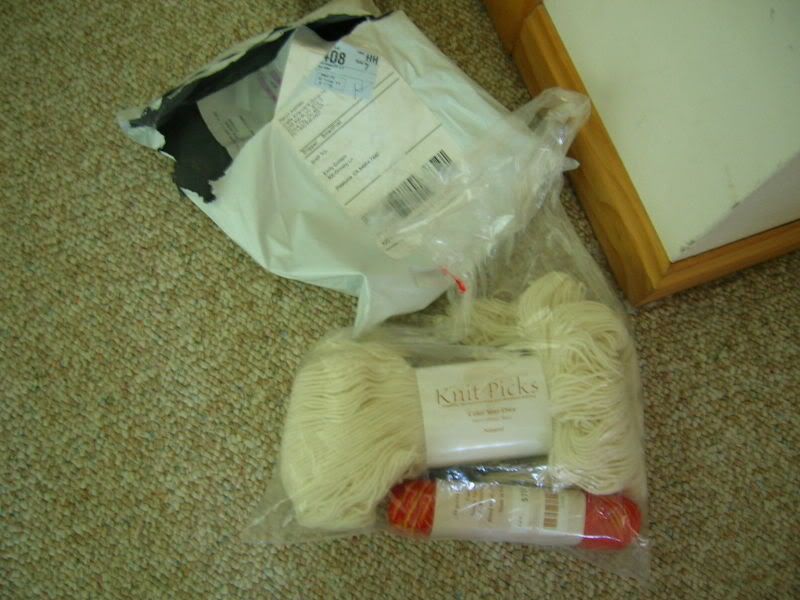 One skein of Color Your Own for SockapalOOOza, and one of Sock Garden in Zinnia for RHSS. Yeah, one skein, I'm making a pair of kids' ankle socks. It's so funny how there's this big huge skein next to this tiny one.
And you also know what this means...
TIME TO BREAK OUT THE DYES!!! YIPPEE!!!
(It'll also give me practice for dying things in
the Etsy shop
. Which
still
doesn't have anything in it.)
----------
That said, I leave you with this. (RANDOM!)